Conquest 100 & 130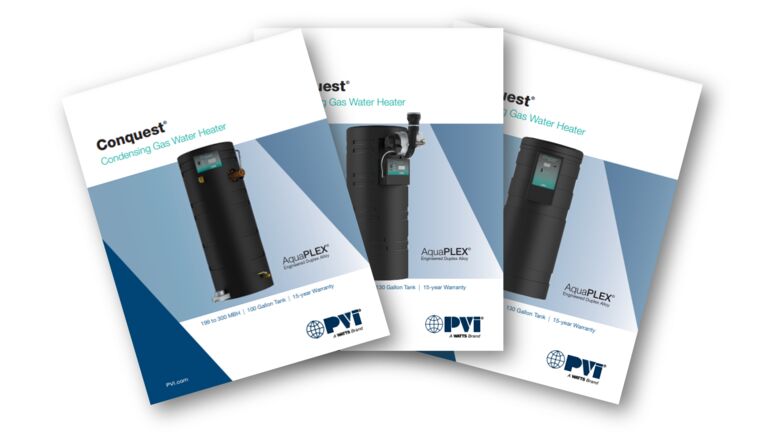 Download brochures
Our Conquest water heaters are built with AquaPLEX stainless steel which is immune to aqueous corrosion and eliminates the need for a tank lining or anode rods.
Learn More
A Compact, Durable Water Heater in a Fuel-Saving Design
The Conquest® water heater is a compact, condensing, semi-instantaneous, firetube water heater that combines an advanced fuel-saving design with extended product life. It features a submerged combustion chamber and a heat exchanger with a dimpled array of firetubes fabricated entirely from durable, corrosion-resistant AquaPLEX duplex stainless steel alloy.
Changing your water heater every few years is not our business. That is why Conquest is built from the best material to provide superior payback with 3-5 times the warranty of competitors. Conquest provides more BTUs in a smaller space, and can be installed through a 36-inch doorway with minimal floor space requirements for simpler, cost-effective installation.
Available in sizes from 199 and up to 1000 MBH output, Conquest is the perfect solution for a wide range of commercial applications. It also comes in an outdoor-rated model (399-800 MBH sizes) for even greater application flexibility.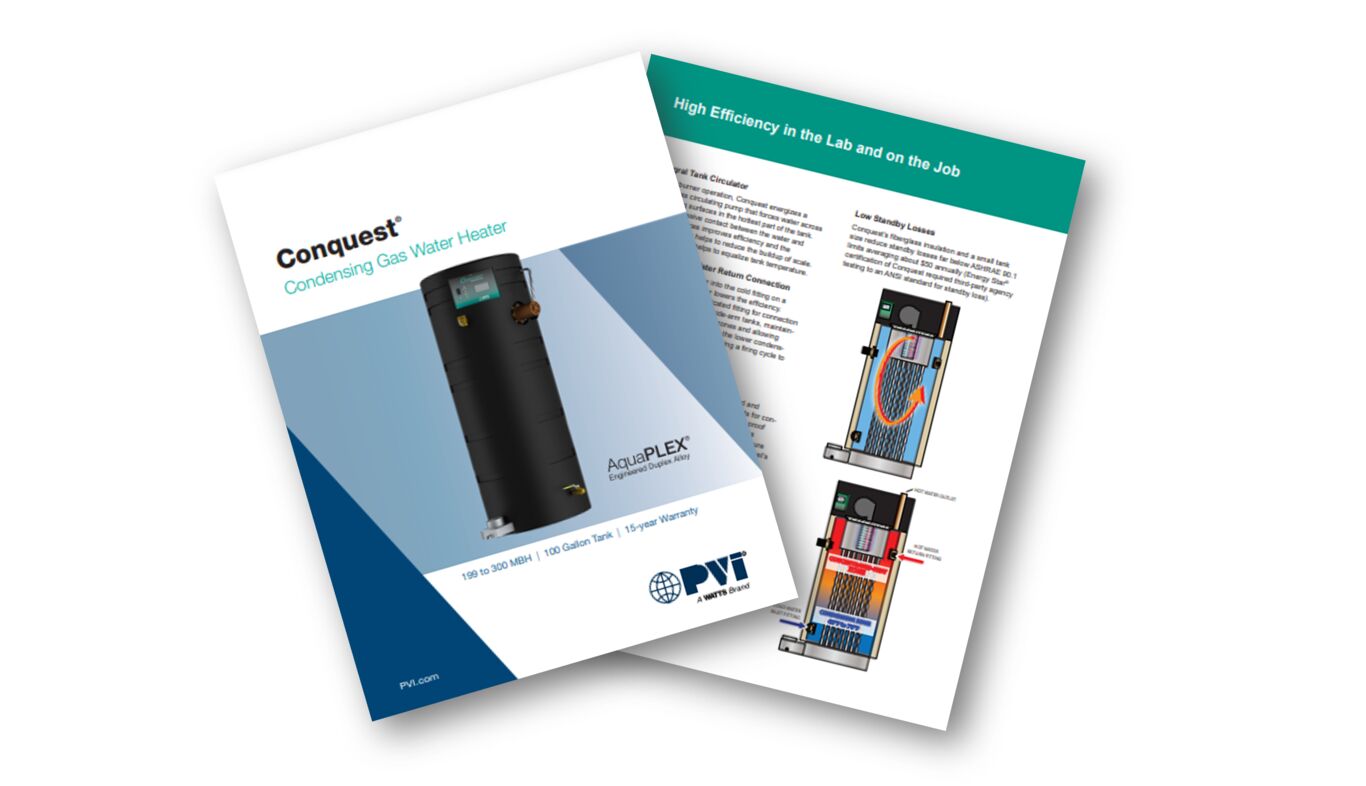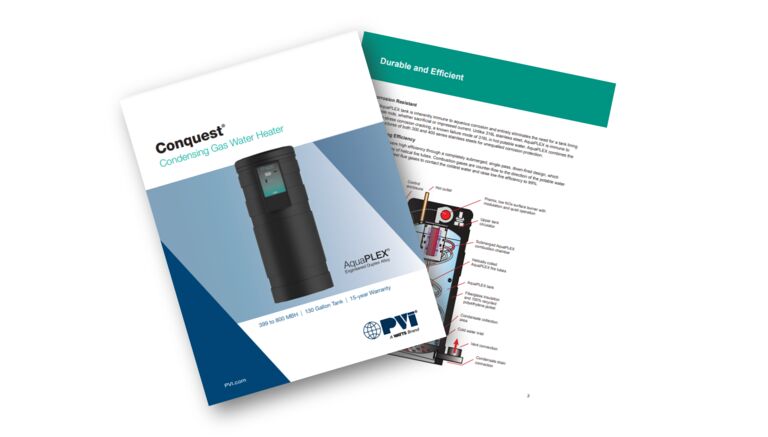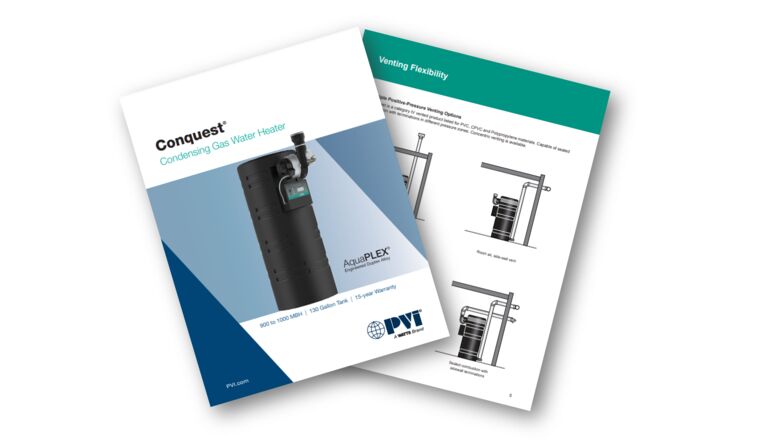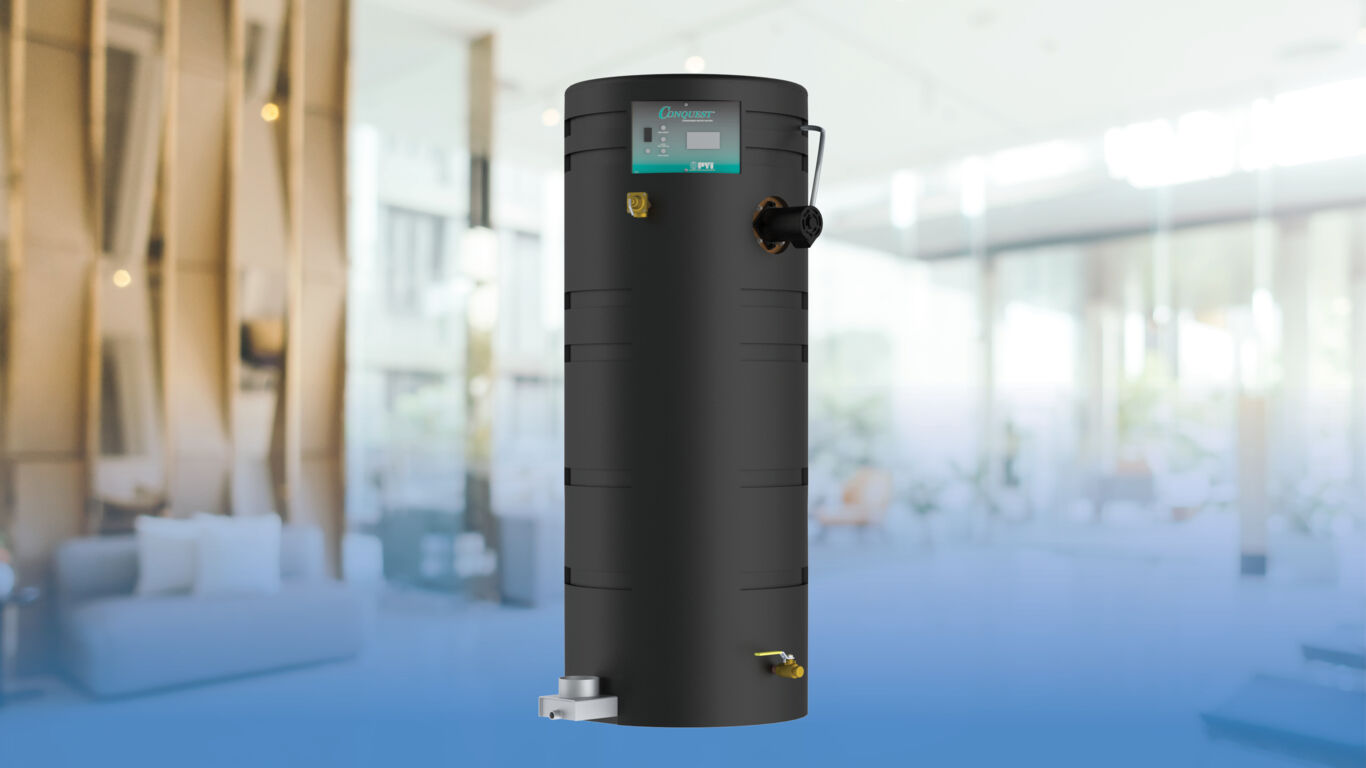 Features that Make a Difference
The Conquest water heaters come standard with a wealth of valuable features, including:
Natural or LP gas - less than 20 ppm NOx
Up to 97% thermal efficiency
100 or 130 gallon tank storage for peak demand
Seamless modulation reduces cycling and improves efficiency up to 99% during low load
Compact footprint
Exceptionally quiet operation
Touch-screen operating control with plain text status and fault diagnostics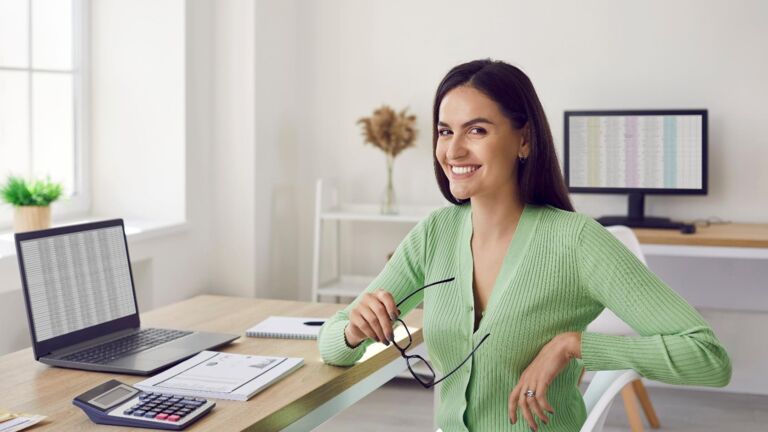 Save Money on Installation and Operation
Our Conquest water heaters follow the principles of Dynamic Water Heating by utilizing BTU input to generate hot water and rely on storage only as a supplemental hot water source to meet peak demand. The result is lower standby heat losses. Unlike instantaneous water tube heaters, which can require multiple units to meet peak demand, Conquest can do so with a single unit by increasing the flow rate for short periods of time.
Further, a completely submerged, single-pass, down-fired design, which includes an array of helical fire tubes, means a low-fire efficiency up to 99%. Less gas burnt means more money staying in your pocket.
The Conquest units come in a compact, space-saving design and allows for multiple positive-pressure venting options to provide installation flexibility that saves you time and money.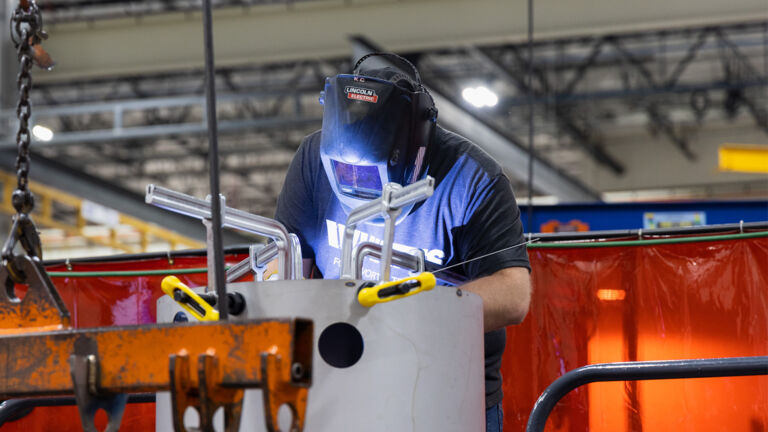 Built to Last
At PVI, we are not in the business of changing your water heater every few years. That is why Conquest is built from the best materials, including corrosion-resistant AquaPLEX, to provide superior payback with 3-5 times the warranty of competitors.
Our durable, longer-lasting Conquest water heater means reduced cost of ownership, and they come with a 15-year AquaPLEX tank and heat exchanger corrosion warranty (8 years full, 7 years prorated) and a one-year parts warranty for added peace of mind.
Browse products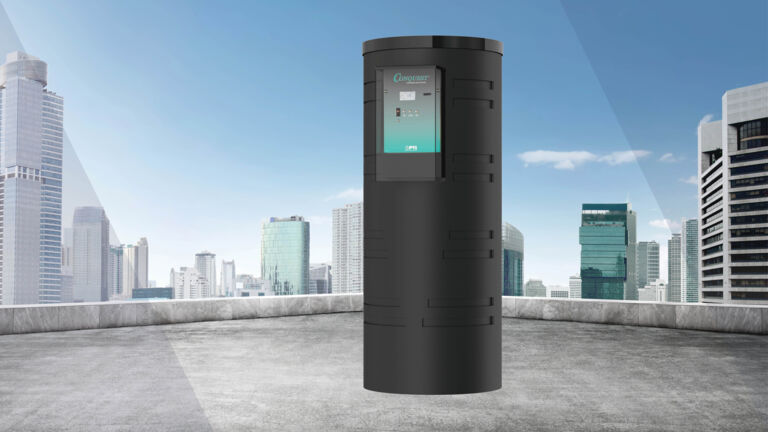 Install Your Conquest Outdoors
Our Conquest water heaters are also available in outdoor-rated models (from 399 to 800 MBH) and include the same great features. They can be easily installed on building rooftops or in other outdoor spaces.
They feature a self-contained storage design that does not require the purchase of additional outdoor-rated storage and are ideal for new construction or retrofits. The Conquest outdoor models can enable you to free up costly mechanical room space, reduce cost of ownership and come with the extended product life that Conquest is known for.
Browse products